Guest Authors
Taoli-Ambika Talwar & Ron Starbuck - Poets - Authors - Artists

---
Voices
Two Poets – Two Souls – Two Spirits

---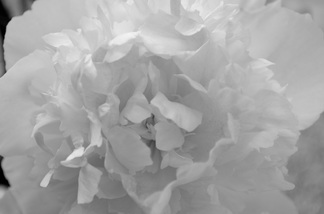 In Pienza
Ron – An Invitation
In Pienza we walked
down stone weary streets
old with memories,
long before we were
ever born.
Your gentle hand in mine,
mine nestled in yours, in
complete comfort.
Our eyes
finding one another in a
a home we had always known,
lost in hours outside of time.
Each house, each doorway,
and hidden corner, spoke
to us of ages ago,
of Renaissance Masters
who shaped a new world,
an urban landscape.
We were more than
young again,
moving as children
delighted with
a hopeful sense
of self discovery.
Seeing ourselves, our
dreams, gazing back
at us in each new face
that smiled and said "buon giorno".
Smiles that warm us even
now, like a bonfire burning
in the Tuscan twilight
on Christmas Eve, found
in night's dark resurrection.
In a stillness, that finds
a Christ child, waiting within
a womb to be born.
New Doorways
Ambika - Replies
buon giorno
buon giorno
stillness from night's
long sojourn cobbled streets covered
walls of the room
like silk
slow gaze of sun under the door
spoke of another time
outside sheets of aeons remind
buon giorno
smiling like the masters
rebirthing worlds that slept
pointed by stars
buon giorno
cried school going kids
outside on cobbled streets
giggling at raindrops
school bags on nervous shoulders
excited at unknown pages unopened
toes stuck out to meet the light
buon giorno
this hallowed silence
breathed into dome of room
remembering Sa
woven in one clasped hand
Pienza … womb, not just a city
so we are born… in
sapiente
new doorways swing open
on hidden hinges…
Copyright 2012 – All Rights Reserved
Taoli-Ambika Talwar
Ron Starbuck
---