SAINT JULIAN PRESS POET

THOMAS SIMMONS
Thomas Simmons served as an associate professor for the Program in Writing and Humanistic Studies at MIT, and for over two decades in the Department of English at the University of Iowa. He was a doctoral student in English at the University of California, Berkeley, a Wallace Stegner Fellow in Creative Writing at Stanford, and a Stanford University undergraduate. He is the author of seven previous books; one, The Unseen Shore: Memories of a Christi- an Science Childhood, Beacon Press, 1991, which may have caused some offense in Boston. He presently resides in either Grinnell, Iowa, or on a boat on Lake Michigan out of Chicago.
ABOUT THE ARTIST –– ALIKI BARNSTONE is a poet, translator, critic, editor, and visual artist. Her visual art has appeared in New Letters and Tiferet. She is the author of eight books of poetry, most recently Dwelling (Sheep Meadow, 2016), Bright Body (White Pine, 2011) and Dear God, Dear Dr. Heartbreak: New and Selected Poems (Sheep Meadow, 2009). She is the translator of The Collected Poems of C. P. Cavafy: A New Translation (W. W. Norton, 2006). She earned her B.A. from Brown University and her Ph.D. from the University of California, Berkeley, where she studied with Robert Pinsky. At present she serves as Professor of English and Creative Writing at the University of Missouri and Poet Laureate of the State of Missouri.
To learn more, please go to http://www.alikibarnstone.com.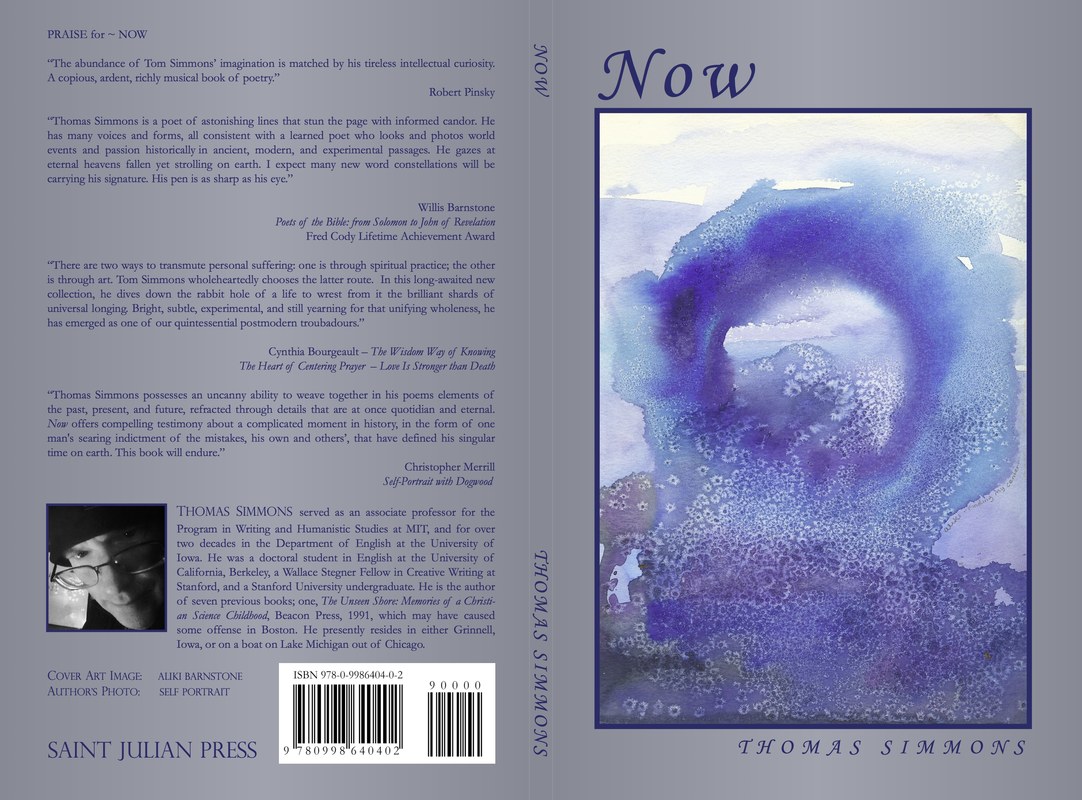 AT the time of this interview Tom Simmons was an Associate Professor of English at the University of Iowa. Tom held a Wallace Stegner Fellowship in poetry at Stanford University, has written nonfiction and translation, and since 1991 Tom has published four books of nonfiction: "The Unseen Shore" (Beacon Press, 1991); "A Season in the Air" (Fawcett Columbine, 1993); "Erotic Reckonings: Mastery and Apprenticeship in the Work of Poets and Lovers" (University of Illinois Press, 1994); and "Ghost Man: Reflections on Evolution, Love, and Loss" (1stBooks Publishers, 2001). His newest book of poetry is NOW, published by Saint Julian Press in May 2017.