Guest Author
Susan Rogers - Author and Poet

---
Kuan Yin
---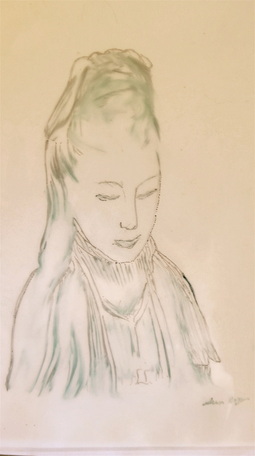 Kuan Yin
for Keishu Okada, the Holy Jewel
You sit upon a pedestal of jade
milk green, your light flows liquid from within
pulsing prayer through rivulets of stone.
And so you are a contradiction, made
hard jade, yet soft like sacred love, Kuan Yin.
You guide me even now. Through you I own
my stiff resistance to God's grace. Afraid
to melt, I keep my edges hard and in
my heart I keep your love, for me alone.
Your right eye holds a tear forever laid
in stone; it holds me too. I drink you in,
search for your source of peace, the deep calm known
and shared by you. Within the jade, Kuan Yin
it's here. I remember now- compassion.
Susan Rogers
Copyright 2012
---
Susan Rogers
considers poetry a vehicle for light and a tool for the exchange of positive energy. She is a practitioner of Sukyo Mahikari— a spiritual practice that promotes positive thoughts, words and action. She is also a photographer and a licensed attorney. Her poems were part of the 2010 Valentine Peace Project and have been performed at museums and galleries in Southern California. Her work can be found in the book Chopin and Cherries, numerous journals, anthologies and chapbooks Her work can be heard online or in person as part of the audio tour for the Pacific Asia Museum in Pasadena, California.