Saint Julian Press Poet

Thomas Simmons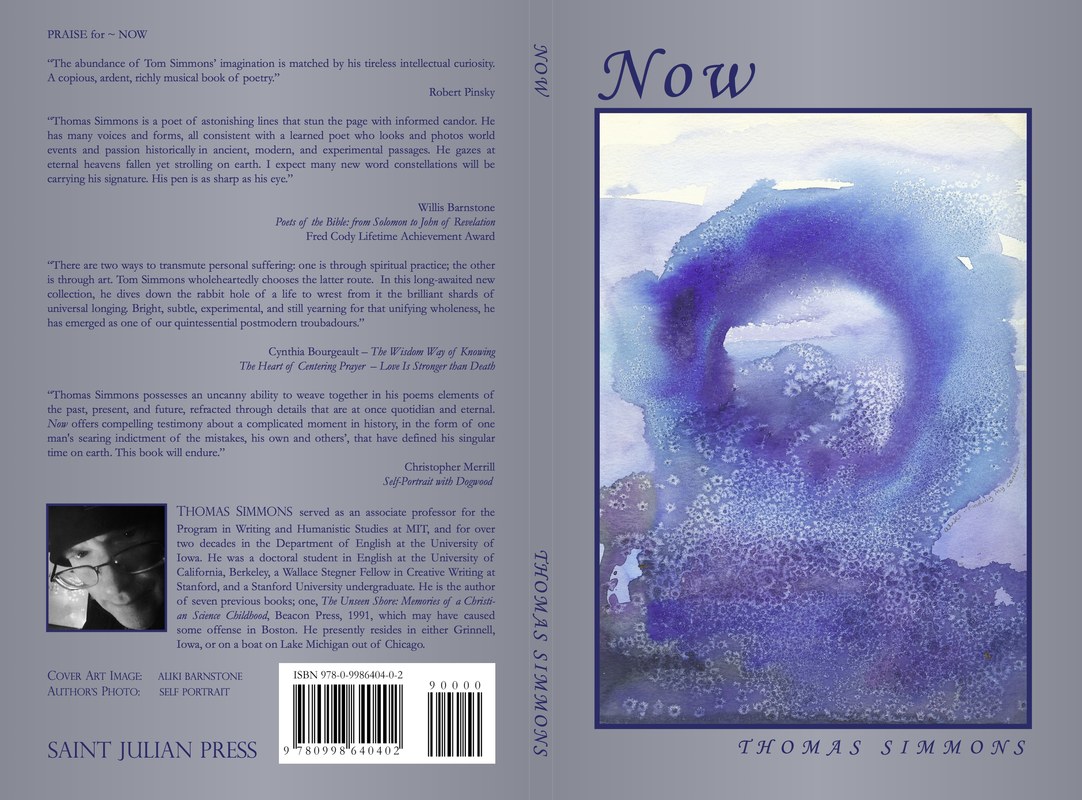 IF BORGES' LOVER HAD WRITTEN "THE PLAIN SENSE
OF THINGS"
In love we come to one another for comfort, edification.
I heard your voice in the crowd and not another's.
Some rifts we manage—waking late, housework;
Others shatter: attorneys, courtroom, the asylum.
"The absence of the imagination had itself
To be imagined"—this does not change the spin
Of the world in space. It does not change space,
Or planetary motion, the colossal sun. And yet:
Funes ceases his memories. The Aleph goes dark.
The library of Alexandria vanishes, as it did. The man
Who dreams a man into being, who becomes aware
That he himself was dreamed—it never happened,
Or if it did, no one can recall. We come face to face
With the antithetical, the antithesis of Stevens' great
Protagonist in "The Idea of Order," the murderer
Of a certain love, the love of lovers, Stevens, Borges,
The worlds we make from this our world secure there.
Never again. How love breaks down. One person turns,
The unforeseen pendulum groans and breaks from its
Broken pivot. Forever after, the betrayed lingers there,
Caressing it with horror, uncomprehending. None of this
Should have happened. Yet it did. It did. It is what occurs
When you cannot imagine the absence of the imagination,
When you cannot remain within the plain sense of things.
---
---