Hélène Cardona ~ Dreaming My Animal Selves ( Salmon Poetry, 2013)
---
---
A Conspiracy of Spirit
Dreaming My Animal Selves by Hélène Cardona (Salmon Poetry, 2013)
Book Review by Ron Starbuck
Life is a conspiracy of spirit; in life we breathe in and out together in an intimacy of spirit, and out of this shared breath our lives arise as if from a deep dream. Lives, which are always changing, always evolving, always shaped by the divine spirit that dwells within us all and within the world, flowing throughout creation. Waiting across all of creation with an eternal breathlessness for us to awaken our dreaming self, the truest self, to our hidden infinite potential, to an intimacy found within one another and the divine. This is the spirit of divine love and intimacy that transforms the world. This is the gift that life offers to us each, as life itself is a gift, a blessing.
In her newest book, Dreaming My Animal Selves, imparted in both English and French, poet and actress Hélène Cardona opens for humanity a vision of our place within creation, our deepest memory, and the divine mystery that surrounds us at all times. Fully embracing this openness in each word and verse that flows across the pages, in poems arising from her being. An openness that will transform our own perceptions of how we are so closely interconnected with one another, the world, and creation itself. In the prologue she begins with this quote from the poet Rainer Maria Rilke.
So I am sometimes like a tree
rustling over a grave site
and making real the dream
of the one its living roots
embrace:

a dream once lost
among sorrows and songs.
~ Rainer Maria Rilke
Through her vivid imagination, the poet speaks to us in a language of complex symbols and images that help us to remember that we are more than we may imagine within this life and beyond. And as Shakespeare tells us in his play The Tempest, "We are such stuff as dreams are made on; and our little life is rounded with a sleep." Our lives it seems begin with such a dream, or many dreams, which in turn awaken us from a slumber within. Thus, we begin a journey and a search for what is real and true, beyond all our illusions and misperceptions of thought that cloud the mind.
Here the poet challenges us to see and understand our deepest and most intimate relationships and how they shape our own identity and sense of self. The self that is ever changing, ever evolving, and always moving forward into new places of the human heart and mind; the self who finds healing and transformation in dreams that may bridge many realities and relationships. In these poems we are reminded again and again that we are spiritual-relational beings, we find our destiny in our relationships within this world, they shape us, they inspire to love and grow wiser, and they make us whole. As shown, in these lines, "From the Heart With Grace."
From the Heart With Grace
...Do you remember a language older
than time, when a shiver down my mother's
spine was worth a thousand words
and the melancholy in my father's eyes,
reflecting Lake Geneva, was indecipherable?
There unbeknownst to me
in a world inhabited by swans,
I too swim in concentric circles
to find the resonance of my core
and discover that in dreaming
lies the healing of earth...
With a master artist's hand, the poet paints for the viewer images as vivid as any painting by Van Gogh or Chagall, drawing upon their images of light and purity that unveil the beauty before us, arising from the hidden in-between "thin places" where we feel and come to know life fully. She helps us to see beyond our normal everyday vision, into an astonishing world that is surrounded by beauty and light, understanding both in the mystery of a single moment. Her words reclaim for us the perfect sight found within our own imaginations and spiritual being, the human psyche.
Notes From Last Night
to John, in memory of his father
One can distinguish Van Gogh from Chagall,
that state of in-betweenness
where even objects seem alive,
to do with light and looking pure.
Because of all this light, I'm partially blind.
It doesn't matter whose ghost you see
as long as you see one.
Two darknesses together across the shape
of face, warmth comes forward, cool retreats.
I just experience.
Talk about faith I don't believe,
experience is cellular.
In our normal state we're not able to perceive,
that's why I think the dead know.
I had never seen before the beauty
of it, everything has to do with light.
Every ghost proof of the afterlife, any ghost.
In another poem, "Illumination," we discover images of birth, being, and evolution that move us inward to an inner vision and light where hope abounds, lifting us up into flight. "In Dreams Like Rain," we find images of a deeper world that connects us to past relationships and Buddhist thought that seeds the mind and memory, awakening within us a vision of cherry blossoms resting in the heart. Her words and verses flow through our spirits, out into the world, binding us together in sutras of light, in the brightest threads of thought. Then within the poem "Dancing the Dream," we find a way home; in "Isle of the Immortals", the poet touches on learning to live; we are led through each poem with these key lines and verses.
Dancing the Dream
..I'll find home in the
heart of a rose, retrieve my soul,
anchored in the still point
where psyche rests,
the presence of mystery so luminous
I'm infused with its essence...
Isle of the Immortals
You're learning to live in two worlds at once.
You'll find everything at the core of the earth.
Animals are allies.
All is kin, one consciousness.

The ultimate aim is reverence for the universe.
The ultimate aim is love for life.
The ultimate aim is harmony within oneself....
<![if !supportLineBreakNewLine]>
<![endif]>
In reading these poems I am reminded of something a friend once told me. That each artist must form a new language in every work of art they create. This is true, we all speak in different tongues, and yet, it is through the voice of the human heart we come to know and be known by others and within creation. Out of the core and ground of our being, an emptiness or nothingness out of which our images, words, and voices arise, we are all intimately known by the divine mystery, God if you wish, as you may come to know God.
This mystery flows out of us as spirit, as the Holy Spirit perhaps, who connects us to one another and back into a mystery we may come to know in our expanded consciousness, to know and be known through love and compassion. Known through a divine eternal dance, a perichoresis, an indwelling of the divine spirit who is actively at work within the world, in a world without end. Dreaming My Animal Selves captures this feeling, this divine dance in a wonderful choreography of words and images.
Ron Starbuck
Saint Julian Press
Publisher–CEO
---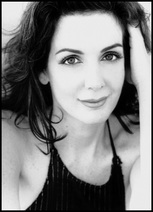 Introduction & Blurbs
"In this extraordinary volume of soul crafted poetry, words become wands to enchant and evoke our better angels." - Jean Houston
HÉLÈNE CARDONA'S
Dreaming My Animal Selves/ Le Songe de mes Ames Animales
, is an intriguingly surreal journey through myth, legend, fantasy, and more—all guided by a shape-shifting narrator searching far and wide for cosmic unity within the discontinuous landscape of dream and the dreamy, fragmented quality of the everyday world. The dual-language text works to heighten the narrator's shifting perceptions, symbol by symbol, vision by vision. Within the cornucopia of this collection, the narrator declares—"I travel corridors of mind…" where "…the heart/ [is] a secret tower I inhabit" and "I cut loose/ the end of sorrow." In a very real sense,
Dreaming My Animal Selves
is a book centered in joy, rooted firmly in the wild landscape of the imagination. ~ Brian Turner
"Every force of nature has a purpose," writes Hélène Cardona. Dreaming
My Animal Selves
finds its nature not in French or English, but in the correspondences between them, the experience international, liminal, mystical and other-worldly. This is a poet who writes in a rare light. ~ David Mason
In
Dreaming My Animal Selves
the poet Hélène Cardona has become a dreamer upon two pillows of language. Taking her queue from Rilke, she has captured dreams in a diglottism of the soul, a literary isthmus of heliotrope and honeysuckle, where her singular voice endures as 'a thistle, resilient/ rooted in Mediterranean Celtic fringe.' Through poetry she reaches that gateway between the past and the way ahead. It was Gaston Bachelard who wrote that the roots of the grandeur of the world plunge back into a childhood and here, in her reflecting moments, Cardona reaches back to the amethyst eyes of a Francophone motherhood. Here is a poetry of exotic retreat, from the translucent face of Tibet to the Cyprus pomegranate of Athena's altar; and here, too, Aphrodite guides her to a place where she is compelled to pay for her mother's death with a literary price extracted from dreams. It is always a risky business for a poet to self-translate: it may seem like wanting both the work of art and the readers' response – but Hélène Cardona gracefully travels across languages, in the manner of our own Michael Hartnett, Paddy Bushe, or, more lately, Fred Johnson, to arrive at a point of insight where we are all enriched.
Dreaming My Animal Selves
is a graceful skate across a liquid language, a voyage across subliminal waves; a poetry where, as she writes in 'Parallel Keys' she reveals herself by 'fixing the omen.' ~ Thomas McCarthy
Here is the work of one moving from geography to geography, tongue to tongue, and into singular metaphysical experiences that change like her animal companions. In this perceptive volume, Helene Cardona uses a speech at once imaginary, wistful, and often rapturous to tell her travel over the planet and in her mind. The surreal animals are with her, "a colt flown through her window," "a winged hare," a woman who wakes in the belly of a whale. She traces "patterns in dream" as she evoke the city of her birth, Paris, where as the child of a Greek mother and Spanish father she begins her sojourn on earth. Hear her journey and go there:
Whispers wake me.
I return home
behind a procession of swans
to an island in the heart of Paris.
On the cliffs where the wild ones come . . .
~ Willis Barnstone
Amazon Books
- links to the book and ebook.
---
---